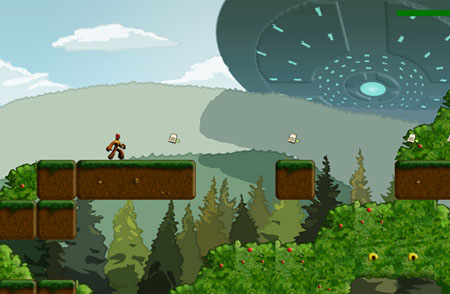 "The adventures of Machinegun teddy" is a small flash (actionscript3) game i created during the last 3 months. It's a jump'n'shoot game about a teddybear whose beloved owner Lisa has been kidnapped by evil aliens. It's your mission to rescue her and to free humanity from the alien oppression.
the game has only two levels and one weapon so far, but there are more to come. More weapons, enemies and blood.
look into the tutorial section for a making of and some as3 snippets.